Hi everybody! In the last few weeks we have been really busy, so we would like to use this post to draw you a rough map of the here and now of the 'Aeon of Sands – The Trail' development.
Current Status
By now, we have completed about 75 per cent of the graphics for the background and objects. On that regard, we have now about one third of the game world designed, with four dungeons completely playable – with monsters, items and everything.
Here you can see a snapshot of Marco's framework to create one of the outdoor scenes.
Roadmap
For the next two to three months, we plan to work on the following tasks:
complete the said background graphics and dungeon walls
color the remaining illustrations for the many game dialogues
finish the next ten dungeons and outdoor areas
start working on the audio part of the game
After that, Marco will draw and complete the NPCs and monsters, while Florian will populate the dungeons with enemies, putting the world of Aeon together. We will talk about the various areas in different posts.
Fun fact: While we knew we would cherish the illustration time, we have also recently discovered how much fun it is to create audio effects by recording and editing the sound of kitchen tools.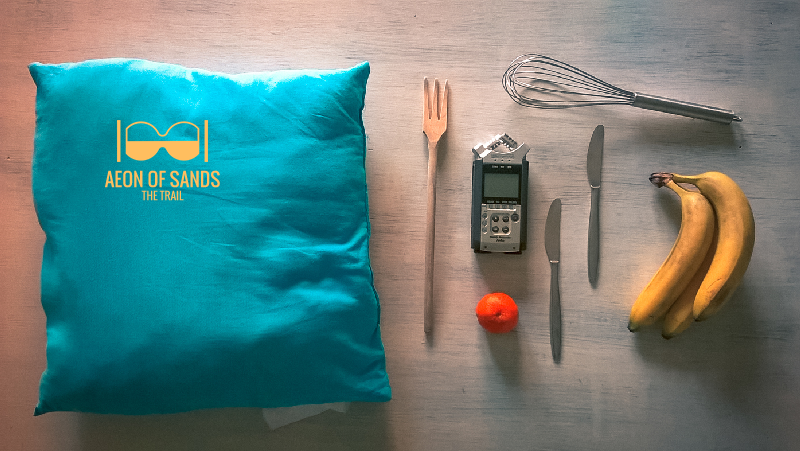 Having fun with kitchen tools
So you see, we're currently on full production, also getting valuable help from two talented external artists for additional animations. We're pretty much able to keep on schedule, even though we have not yet a defined release date.
We will keep you posted! Have a good time, and thanks for reading!